Taking the HEAT in Customer Service
Gerald George Mannikarote, MBBS MBA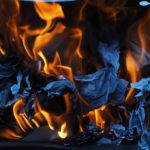 It's my personal belief that no matter who you are in any company, you are a representative in that company.  Being a representative also means providing customer service.  That also means handling customer complaints.
Years ago, I used to train customer service representatives in some soft skills.  There I learned of a technique taught by one of the other trainers.  This was the HEAT technique for handling customer complaints.  This technique has remained with me all these years.
HEAT is an acronym that helps us understand the customer's needs and handle the complaint.  It lists, in order, what to do.  Let's dive into HEAT.
H- Hear Out the Customer
This simply means that you give an ear to the customer's issue.  Sometimes just doing this will diffuse the situation.  Hearing the customer out, makes a tremendous difference.
E- Empathize
By doing this, you are letting the customer know that you care.  You are trying to make an attempt to understand the situation.  This often goes a long way with customers
A- Accept Responsibility
Accepting responsibility means not passing the buck.  It means not saying that it's not your job and pushing the complaint aside.  It means you are willing to apologize on behalf of the company you work for and you will do whatever is in your power to improve the situation.
T- Take Action
Take action.  I don't really have to elaborate on this.  Do something to change the situation within your power.  Connect the customer with the right person.  Send out an email.  Let the customer know that you have done everything you could have done to make the situation better.  I personally think this helps lead to a sense of calm.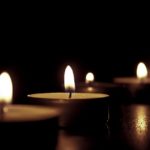 Learning these steps helped me better understand what the customer needed and wanted in many situations.  These steps helped me also realize there are simply the things I would like also as a customer if I had a complaint.  These steps helped me also become a better customer.
Have you ever been in a situation where you had to deal with a customer complaint?  What steps did you take to diffuse the situation? Have you ever used the HEAT technique?  Please leave your thoughts in the comments section.  I would love to hear from you.  You can also contact me at jerrydmann@dmanntraining.com