By Gerald George Mannikarote, MBBS MBA
Many of us work in an office.  Some of us have to work in vehicles.  And there are some lucky folks that get to work in a gym!  This article is for those of us that aren't lucky enough to exercise for a living!
While working in an office, many of us find it challenging to squeeze a work out in.  And if you are in sales, and driving from appointment to appointment, it seems all the more challenging to find time to exercise.  Add to this long commutes, the need to rise early to avoid traffic, and arriving home late, too tired to exercise, what are you supposed to do?
Here are a few tips that I've found very helpful to squeeze some exercise in throughout the day.
1. Park your car as far away from the door as possible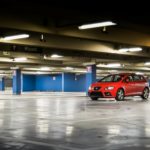 This is one of the easiest ways that I've found to add exercise during the day.  I used to try to find the closest parking spot to the door of the office I was visiting.  Parking further away caused me to increase the number of steps I had to take to get to the door.
If you work in an office, you can use this to your advantage in multiple ways.  Obviously, you can go to the door from your car in the parking lot.  You can then go back to your car during your lunch break; maybe purposely keep a book or something in there to force you to go to the car.  And of course, you will walk back to your car when you go home for the day.
If you don't drive to work and use public transport, this is even easier for you. You can get off a few stops ahead of your usual stop in order to increase your steps.  The same would go for you on your way back home.
2. Have stand up meetings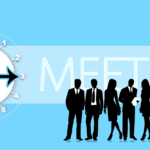 Stand up meetings are a great way to add exercise during the day.  This causes everyone to literally think on their feet.  It also takes away from the almost 'license' to check out during a meeting as everyone is standing.  Meetings tend to go quicker when standing up as well.  And if there are snacks at the meeting, they are more difficult to eat while taking notes during a stand up meeting.
3. Stand up during phone calls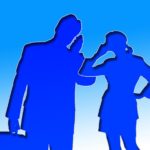 This is an excellent way to add energy, enthusiasm, and life to your phone calls.  Instead of sitting down and taking your calls, try standing up.  Often times, the person on the other end can hear the energy and life in the call from your side.  This may be challenging for those that have to be on the phone all day, but try switching from sitting to standing in between calls.
4. Choose face to face over emails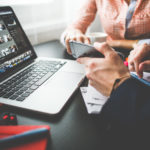 In many companies, email is getting to be the most common form of communication.  People don't seem to meet face to face unless it's an in person meeting.  I've seen and participated in long back and forth emails between just two people.  This could have been resolved with either a phone call or a quick chat in person.  If you and another person are in an office together, I would suggest simply walking over and asking them a question.  Apart from getting a bit of exercise, you can easily clarify your situation instead of getting into a lengthy string of emails.
5. Quiet corner push ups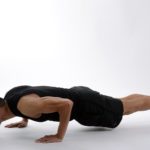 This may not be the easiest thing to do, but it is possible.  Find a quiet corner in your office building and blast off a few push ups.  If you can't do push ups, find some other exercise- burpees, squats, etc.  Sometimes, finding a quiet corner in itself could be an exercise!  I've personally done this in some of the places I've worked. So I can say this is possible.
I hope that you found these tips helpful in squeezing in exercise during a busy day.  Of course, as with any health and exercise regime, check with your medical professional before you start anything. And always use common sense.
What do you do to add exercise in your day?  Please leave your thoughts in the comments section.  If you feel that others could benefit from these tips, please share this post.  You can also contact me at jerrydmann@dmanntraining.com