Are You Achieving Perfection in Your Job?
By Gerald George Mannikarote MBBS MBA
Why be perfect in your job?  It will get you ahead, right?  Wrong!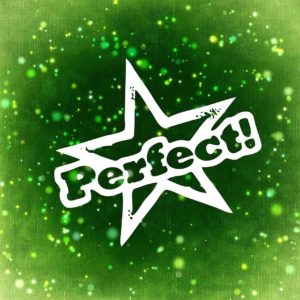 It took me a while to understand this.  And when I say a while, I mean years.  I'll explain why…
When I began my career in corporate America, I wanted to excel and prove myself.  I took on many projects- probably more than I should have.  I did this to look good in eyes of my bosses and peers.
The problem with this however, was at that time I equated being busy with being successful.  I was always working on something and took my work home.  I felt that being so busy was a sign of being successful- that I was somebody.
As I began to look more closely into my skill sets I began to question my busyness. Was I really that successful?  Was I really getting things done?
With self analysis and self appraisals, I began to better understand myself.  I also had great mentors that helped me understand my strengths and weaknesses.  It was through this I began to better understand why I was so busy.
I learned that I was busy not because of the number of projects I took on, but what I was doing in those projects.  I was looking for perfection.  Trying to attain perfection caused me to lose sight of the big picture and get bogged down in the details.
On further analysis of the pursuit of perfection, I realized that this was actually a form of procrastination.  I was using to perfectionism to mask any insecurities that I may have had regarding the projects I was working on… One more tweak and this will look better…  One more revision… One more adjustment… One more whatever…
By learning this about myself, I began to manage my time more efficiently.  I was able to get projects completed on time without having to add so much extra time before and after work hours.  I learned how to do things right without overwhelming myself.  And possibly the most important lesson here was that there was a difference between excellence and perfection.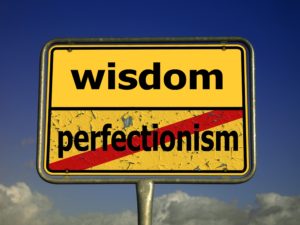 I had a friend that worked for another large multi-national company.  He showed me something that was often told to them at that company- 'Done is better than perfect.'  I loved that.  I found it very profound.
Since then I've learned the difference between perfection and procrastination.  Good enough is not good enough, but trying to attain perfection is a never ending battle.  So I learned to do things right within the allotted time period- without trying to be perfect. I learned to pursue excellence and not perfection.  I also learned not to equate being busy with being successful. This helped me improve my productivity and reduce my procrastination.
So, I encourage you analyze your work habits.  Are you unnecessarily busy?  Are you using something like perfection to procrastinate? Have you ever discovered any habits you may have that are actually forms of procrastination?  Please leave your thoughts in the comments section.  I would love to hear from you.  You can also contact me at jerrydmann@dmanntraining.com