Be a STAR Communicator
by Gerald George Mannikarote, MBBS MBA
Several years ago, I was introduced to something that was intended to help a person with job interviews.  It is called the STAR technique.  I later learned that it can applied as a communication tool in many ways.
In case you aren't familiar with it, STAR is an acronym for Situation, Task, Action, and Result. I was told that this is a good way to explain how you approached a project discussion during an interview. But I quickly learned that this same technique is a great way to communicate your ideas to others.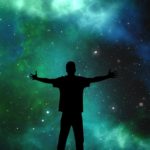 Let's break it down…
Situation
When you have an idea, sale, or a project that you want to relay to another person, it's not enough to impose your thoughts on them and expect something.  By using the STAR technique, you lay the foundation by explaining the situation at hand.  Whether it's your idea, a sale's pitch, or a project you are leading, by explaining the situation that needs to be addressed, you much likelier to be understood.
Task
Once you have laid the foundation by communicating the situation, you can now discuss what needs to be done, i.e. the tasks at hand.  This will help communicate what roles and jobs may need to be developed.  By discussing the tasks, it will be easier to communicate what actions and results are expected.  For example, if it is a sale, this helps explain who would benefit from the product or service.  If it is a project you are leading, this will help communicate the various roles that need to be filled.
Action
This communication piece will help you describe the duties needed to be completed in order to be successful.  In a sales situation, this could be the fact that the customer needs to sign on the dotted line.  In a project situation, this would be the actions each member would be taking on in their prescribed roles. If you are pitching an idea to a group, this will tell them what actions need to be completed in respect to the tasks at hand.
Result
This is the bit of communication that people look forward to.  If you are selling something, they want to know what' in it for them if they made a purchase.  If you are leading a project, then what is the end goal?  If you are pitching an idea, then it simply makes sense to explain the end goal of the project.
I hope you found this twist on STAR intriguing, and even helpful. Have you used the STAR technique before?  What are some ways you have used it?  Please leave your thoughts in the comments.  You can also contact me at jerrydmann@dmanntraining.com . If you've liked what you've read, please share it with others.  Now go other there and be a STAR!