The Sweetest Sound in Business
By Gerald George Mannikarote, MBBS MBA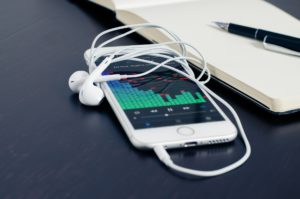 What is the sweetest sound in business?  Many people feel that it is the clink of cold hard cash in a money box.  I would beg to disagree.
When I began my training as a physician, I was taught that the sweetest sound to any human being's ears is the sound of their name.  I learned the importance of treating a patient as an individual and not as a 'case'.  I learned to ask for the patient's name, not just for the sake of identification, but more for the reason of providing a personal touch to someone that is seeking my help.  I sadly did not think of transferring this valuable lesson to other aspects of my life until many years later.
One of my mentors reminded me of this when I did a ride along early on in my sales career.  I remember walking into a hospital with him and going a nurse's station and approaching the nurse that was there.  My mentor immediately asked the nurse a question.  However, with great finesse, he prefixed the question with the nurse's name.
The nurse smiled and gave my mentor the answer we needed and we went on our way.  I asked him how he knew the nurse.  He told me he had never met her before.  I then asked him how he knew her name.  His answer made me remember my training as a physician.
He said, "She had a name tag on."  "Why wouldn't you use her name if you can see her name tag?"  I immediately remembered 'The Sweetest Sound'.

We often use, Ms, Mr, Sir, Ma'am as signs of respect.  But often, this appears impersonal.  The use of a person's name brings your conversation to another level.
Another mentor of mine showed me this in action in another scenario.  This time we were the customers.  We sat down for a lunch meeting and he asked the server to repeat his name.  The server looked surprised.  My mentor then explained to him, "I'd rather call you by your name than call you 'Hey' or 'Excuse me'."  This helped me better understand the impact of 'The Sweetest Sound'.
Now I make a strong attempt in using people's names when interacting with them.  I often get told that I am great with names.  But that is truly not the case.  The truth is I make a strong attempt in learning and using a person's name.  I make a strong attempt at creating 'The Sweetest Sound' in business.
What is 'The Sweetest Sound' to you?  Have you used 'The Sweetest Sound', i.e. a person's name, in a situation outside your immediate circle to create a more personal situation for your business?  Has it ever backfired on you? Please leave your thoughts in the comments section.  I would love to hear from you.  You can also contact me at jerrydmann@dmanntraining.com