by Gerald George Mannikarote, MBBS MBA
I've been consulted on several occasions to assist with various healthcare companies' entry into Big Data management.  The most common question is how to translate the data they own into something meaningful. However, often the challenge for most businesses is making something meaningful from that data.
Translating Big Data into something meaningful is more than just hiring a consultant.  It also takes understanding what data you have.  The data collected has to be related to something that helps define the company and their customers' needs.
Meaningful Data
What most of the companies I've worked with are happy to inform is that their patient outcomes are very good.  So what does that mean?  What do they mean by good outcomes?  How does that help their customers?
If you keep in mind that the end user is a patient, but your customer provides care for the patient, this better defines how to use Big Data.  So you must better define your customer.  Is your customer a physician, a healthcare provider system, or a healthcare payer?  By defining who your customer is, you will be able to define how you use your Big Data.
Let's take a healthcare provider system for example.  Assume the provider system is interested in reducing readmissions.  In such a case, you will need to find a way to show how your Big Data correlates with reducing readmissions.
In the case of physicians, it may be something different.  Let's say the physician is interested in reducing patient expenses.  In such a situation, your Big Data needs reflect how it reduces costs for the patient.
What about payers?  How do you tailor Big Data for such an audience?  Maybe the payer is interested in improved clinical outcomes with lower healthcare costs.  Then you must be able to demonstrate that your Big Data can not only improve healthcare outcomes but also lower healthcare costs.
Providing Value
By successfully demonstrating how Big Data is meaningful to your customer, you will be able to provide your customer with a meaningful solution.  A meaningful solution provides value to your customer.  Providing value demonstrates understanding.  This will then demonstrate your understanding of Big Data in Healthcare.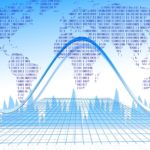 I encourage you to analyze the your Big Data.  Are you making your Big Data meaningful to your customers?  Does your Big Data bring value to your customers? How have you been able to demonstrate meaningful Big Data to your customer?  Please leave your thoughts in the comments section.  I would love to hear from you.  You can also contact me at jerrydmann@dmanntraining.com